Friends of Rodillian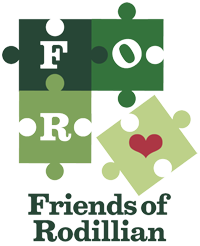 Friends of Rodillian are a group of like-minded parents and teachers who volunteer their time to enhance the learning experience of the students. We organise events for pupils, and the wider community, to get involved in, some of which raise money, others simply for fun.
The money we raise is used to provide extra equipment, extra events and extra support for the Academy, such as Transition projects or community projects.
Our recent donations have included:
Contribution towards the purchase of a 3D printer for the DT Department.
Inflatable obstacle course for Sports Day.
Contribution towards the cost of a photo-booth for the Year 11 Prom.
Refreshments for Awards Evenings.
Resilience assault course for the new Year 6 students starting at Rodillian.
The events we organise are varied and include Car Boot Sales, themed Discos for students and many more. Our major fund-raiser is the annual Christmas Craft and Gift Fayre, which is held in November.
Details of our upcoming events can be found on the Academy Calendar.
Contacting Friends of Rodillian
The Friends of Rodillian can be contacted through Facebook at http://www.facebook.com/friendsofrodillian or alternatively via email: [email protected]